Here is a picture of me from 3rd grade (1959-60). It appeared in the Philadelphia Jewish Exponent. It shows me at the science fair with my electromagnetic crane. As I remember it, the other picture in the article was of my classmate with her pet skunk (her parent was a vet).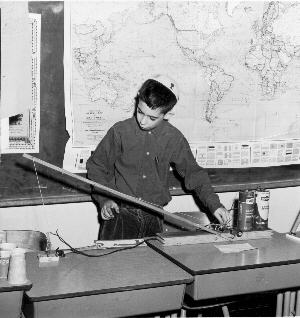 Dan in 3rd Grade Science Fair
Photo by Sokoloff Studio, Philadelphia, PA
This is a picture of Gary Kildall, the creator of CP/M and other important PC products. I took it, I recall, at the National Computer Conference in Chicago in May 1981. This was the only color photo of Gary they could find for the
Triumph of the Nerds
TV program and appears in the program (if you search the web today I think you'll find more, though).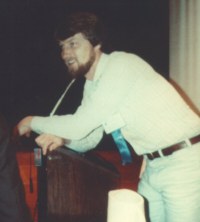 Gary Kildall
Photo by Dan Bricklin